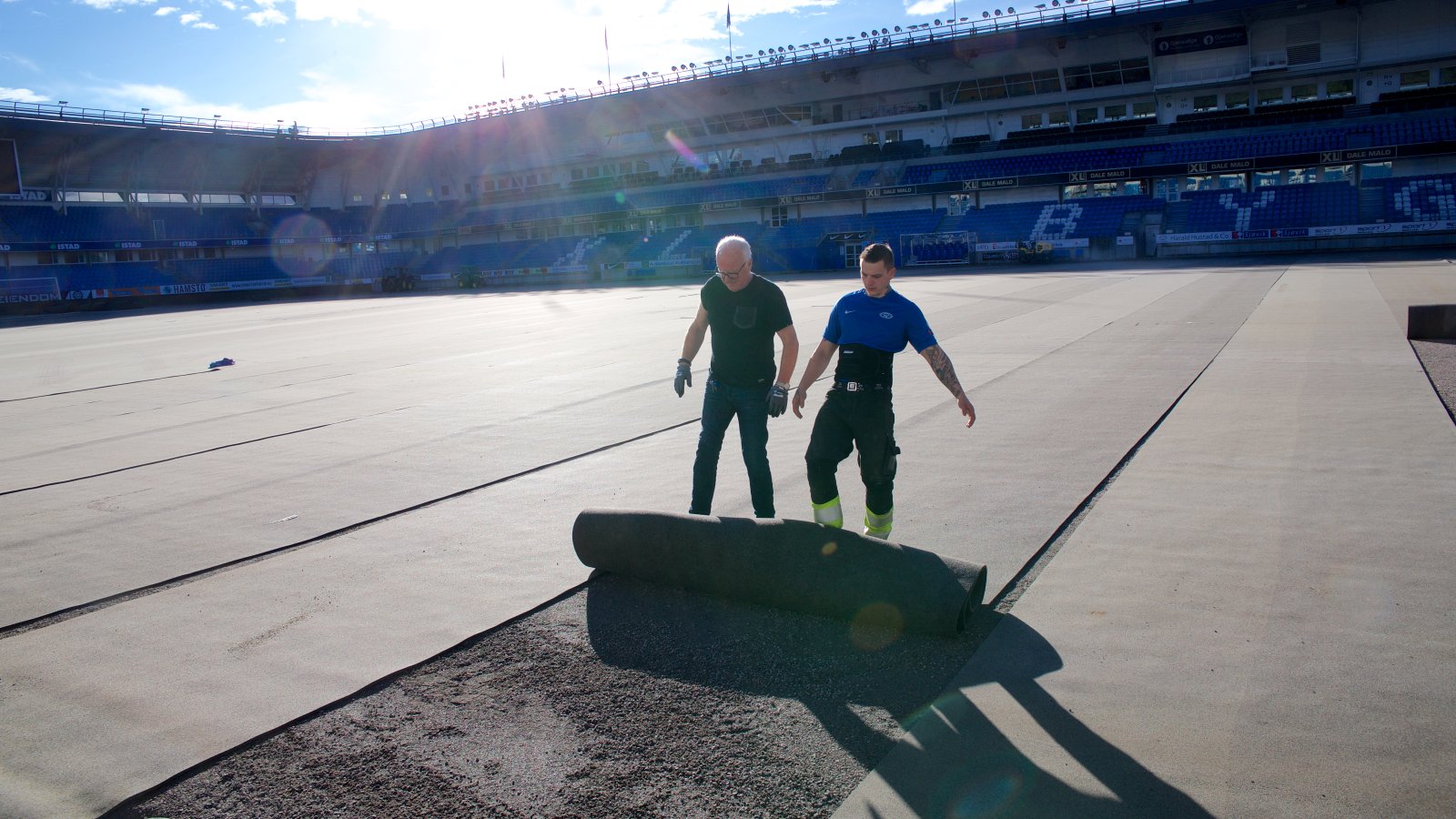 Skifter kunstgresset på Aker Stadion
Oppgraderer dekket på Aker Stadion. Bildegalleri
I forrige uke begynte arbeidet med å skifte kunstgresset på Aker Stadion. Det skal være ferdig til hjemmekampen mot Brann søndag 15.oktober. Her kan du lese pressemeldingen fra GreenFields BV.
PRESS RELEASE
Nijverdal, The Netherlands - October 2, 2017

Molde FC Norway acquires Latest Benchmark in Football Turf – Greenfields MX Elite
TenCate Grass and GreenFields B.V. are proud to announce a further collaboration with Molde FC, Norway. The club have been playing Eliteserien league football on GreenFields MX Trimension with woven technology for the past 4 seasons, a product chosen at the time for its high level of performance, safety and player comfort and will in October 2017 replace their current surface with GreenFields MX Elite.

Following the 2015 announcement by FIFA in relation to improving and increasing the standards of its synthetic quality programme, Molde FC made the decision that, whilst the current product still meets the previous FIFA requirements, the club committed to investing in and keeping pace with the very latest standards set by the International federation and have decided to replace the playing surface with GreenFields MX Elite which has been credited to the latest FIFA standards.
Furthermore, Molde FC have taken the time to investigate the latest innovation in regard to performance infill, and after detailed site and laboratory analysis around GreenFields sites in Europe have opted to update the infill material to TPE Holo, a product designed primarily with player safety and comfort in mind and resulting in a system that provides the highest player performance opportunities in the industry. The GreenFields MX Elite is the chosen system design for leading European clubs like Arsenal, Celtic, PEC Zwolle and Heracles Almelo and provides further assurance for the club that they are selecting and playing on the industries very highest synthetic system.
Michael Vogel, Group Director, TenCate Grass Holdings commented:
- The Norwegian market is a key strategic area for our company and Molde FC, having chosen our products again continues to sustain the very highest standards within the game of football in the region, we are extremely pleased that, having assisted the club with their detailed investigations for the very best standards, that the TenCate Grass group have been able to display our ability to provide yet another synthetic system in support of their desire to perform at the very highest level.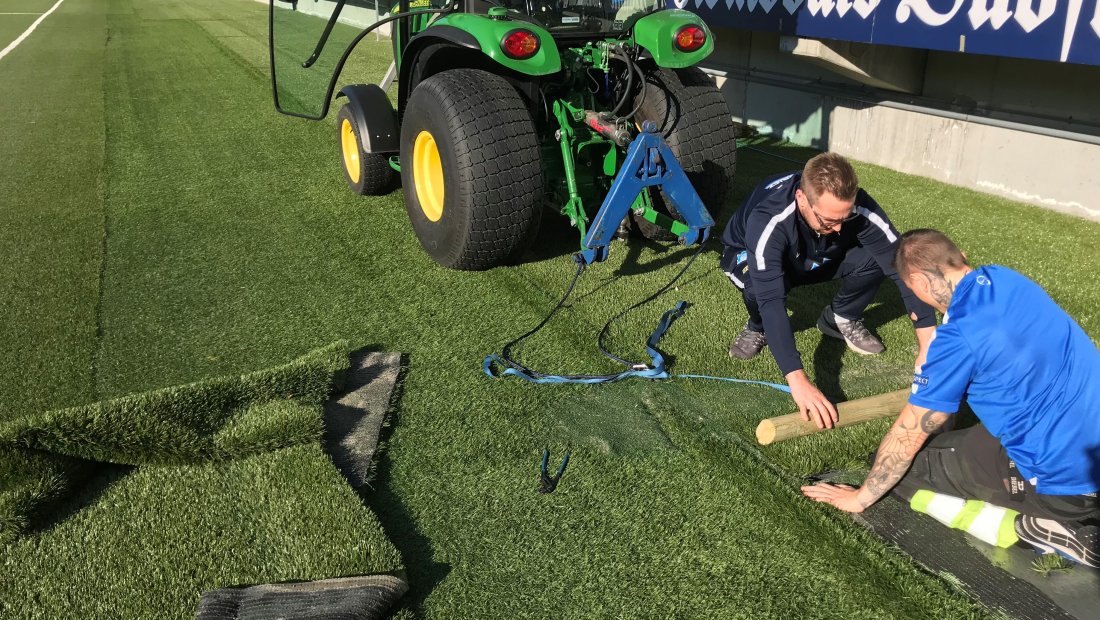 About GreenFields
GreenFields develops, produces, supplies and installs innovative synthetic turf systems in collaboration with and as part of the TenCate Grass Group. GreenFields now has sales partners in more than 100 countries and ranks among the frontrunners in the market in a variety of sports, including hockey and football.
TenCate Grass is a worldwide leader in the development, production and marketing of synthetic turf components and the designing of synthetic turf systems for top-flight sports, recreation and landscape applications. Together with its business partners TenCate Grass endeavours to operate an integrated system approach. This gives users certainty about its playing characteristics, service life and durability. TenCate Grass has production plants in North America, Europe, the Middle East and Asia-Pacific.